The Compound Metal Wallboard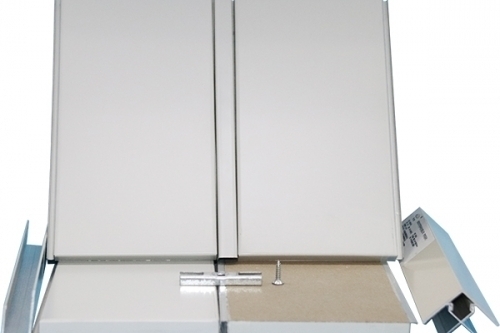 The Compound Metal Wallboard
?General model

??QM-101/

QM-102

?Conventional color

??QM-101White grey

/QM-102 Ivory white

?Conventional?width

??1200mm/900mm

?Conventional?size

??1200mmx3000mm

/1200mmx 2850mm

/1200mmx 2650mm
Product features
Transportation and installation


Materials
?Panel: The 

basic material?

is

 a 0.5--1.0mm hot melt galvanized steel(error not more?than

 20um)

. The thickness of front paint is not less than 20um, while the back paint is

 

not less than 12um. And the plate edge is a U shape slot formed by full-automatic 

hydraulic pressure.

 
?Embedded Gypsum Board??

world-class brand

12mm gypsum board of the

.
?Fastener

??

There will be an H shape fastener, which made by a hot melting galvanized

steel of length not less than 50mm and thickness greater than or equal to

1.00mm , to fix the two adjacent panel together.
?Batten

:

A U-shape decorative strip formed with the same materials of baking finish steel

panel is arranged between the adjacent panels.
?Internal Corner Connector

??

Internal corner edge connector is a model customized U shape device formed

by aluminum hydraulic pressure and surface treatment, with a thickness

of greater than or equal to 1.2mm and the size of 30x15x20xL3000mm.
?External Corner Connector

??

External corner edge

connector?

is a model customized L shape device formed by

aluminum, with a thickness greater than or equal to 1.2mm and the

size of 30 x 30x3000mm, combining with an X shape device to?

perfect match without using any glue. It is easy and repeatable for

disassembly or assembly.
Qualifications
?The Compound Metal Wall Board has passed the A-level testing of ?GB8624-2012?authorized by the ???National Center for Quality Supervision and Testing of Fire Building Material??.
?The Compound Metal Wall Board has passed the 2-hour fire-resistant testing of ?GB/T9978-2008 authorized?by the ??National Center for Quality Supervision and Testing of Fire Building Material??.
?The Compound Metal Wall Board has passed the testing of formaldehyde emission?of ?GB18584-2001,with formaldehyde emission?lower than 0 .5mg/L.
?The compound metal wall board passed the testing of sound insulation noise reduction?of GB50121-2005, with the frequency of 500Hz sound insulation up to 45dB.
Practicability
?Wide choice for the thickness of the wall,enlarging the usage area of the building because of its small load and light character.
?Meets?the requirements of modern, industrial and technological?building decoration in different places with its advantages of sturdy, shock-proof, fireproofing, dust-proof, damp-proof, anti-acid and alkali?and?salt spray resistance.
?Interlayer can be built freely in?the wall according to the demands, making?the tubing and wiring easily fixed or?maintained.
?With the wallboard, any space can have a flexible division, which is easy to maintain and rebuild, reaching a rate of utilization of 90% and greatly save the cost.
?Not?only can meet the environmental protection and resource-saving standards, but also can move in and work there immediately?once finished the construction -- Beautiful, Clean and Comfortable.
?Meet the international standards of the partition decoration materials such as thermal insulation, sound insulation, sound absorption and anti-knock.
?The comprehensive cost is fairly reasonable.
Applications
?Office: The computer center from the financial institution of National Ministries and Commissions, Government Agency, Bank, Insurance, Security and Top-grade Office Buildings.
?Public place

??

Hospital, School, Scientific research institutions, Civil aviation

and Metro.
?Industrial building: Standardization industrial factory; Factory for food, Pharmacy and chemical engineering; Laboratory or R&D center.
?Commercial space: Convention center, Sports halls, Commercial street,?High-end club and Star-rated hotels.
?Operators: China Telecom, China Mobile, China Unicom, China Railcom and Grid Power Bureau.
Representative Project
Tencent Cloud Computing Data Center in Shenshan Special Zone
Areas: About 6000 Square Meters
Product: COSNEW Compound Metal Wallboard(QM-101 Grey/QM-101 Ivory White)
Application:Walls of the Engine Room & Corridor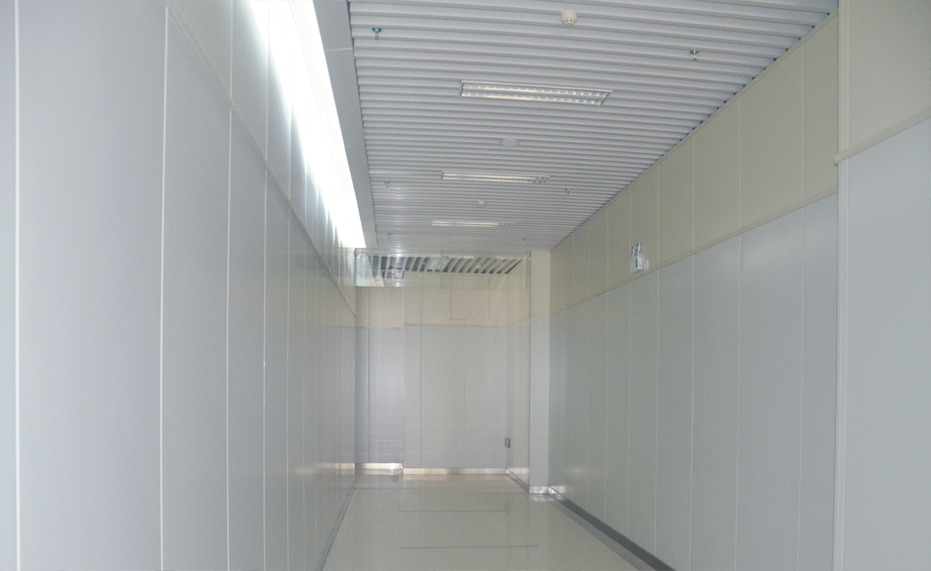 Image of COSNEW Wallboard(Installation Completed)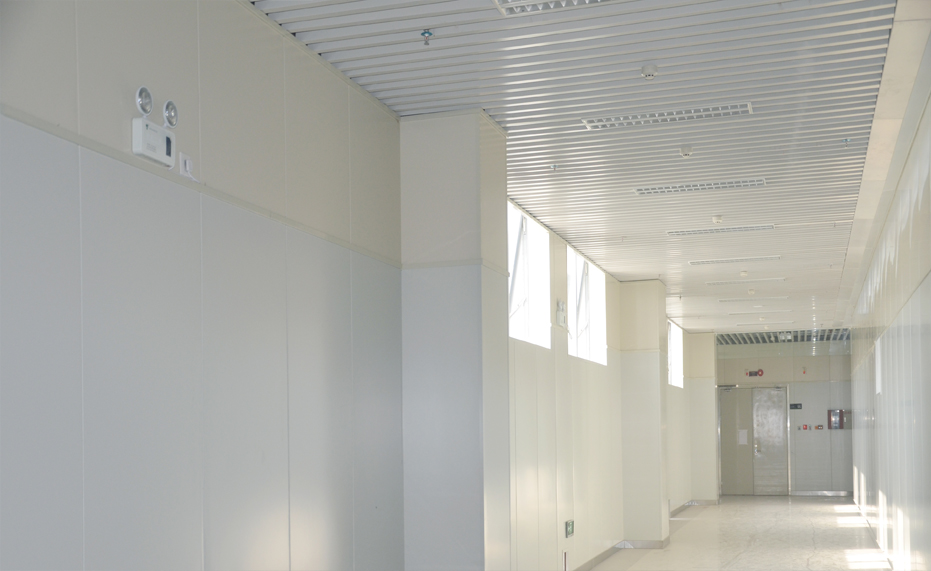 Image of COSNEW Wallboard(Installation Completed)